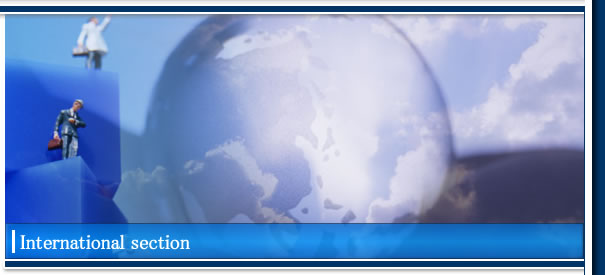 VISA
 For,Visa Procedure,Permanent Resident Visa,
 The naturalization,International marriage,
 Company establishes Process etc.
VISA Category
 ・Investor/Business Manager

 ・Intra−Company Transferee

 ・Engineer

 ・Specialist in Humanities/International Serbises

 ・Skilled Labor

 ・Entertainer

 ・Trainee

 ・Spouse or Child of Japanese National

 ・Spouse or Child of Permanent Resident

 ・Long Term Resident

 ・College Student

 ・Pre−College Student

 ・Dependent

VISA ASSISTANCE
 One is always innocent until proven guilty? Certainly not applicable when entering or remaining in another country.
 A Certificate of Eligibility is issued before a visa application by a regional immigration authority under the jurisdiction of the Ministry of Justice as evidence that the applicant fulfills various conditions of the Immigration Control Act.
 If an applicant fails to submit all required documents, their request for a visa will be denied as the applicant has the burden of proof.(Immigration Control Act,Article 7-2)
 Please consult with us first to make sure you have the correct application for your needs.



ADDRCSS:chatelet nishikamata210 8-3-8 nishikamata oota-ku tokyo
ACCES:In front of Kamata Station
TEL:03-6715-7048
FAX:03-6715-7047
E-MAIL:m@kaneto.info

※Our consultation fee is negotiable
※PRICATE&CONFIDENTIAL

COPYRIGHT(C) 兼頭行政書士事務所  ALL RIGHTS RESERVED.